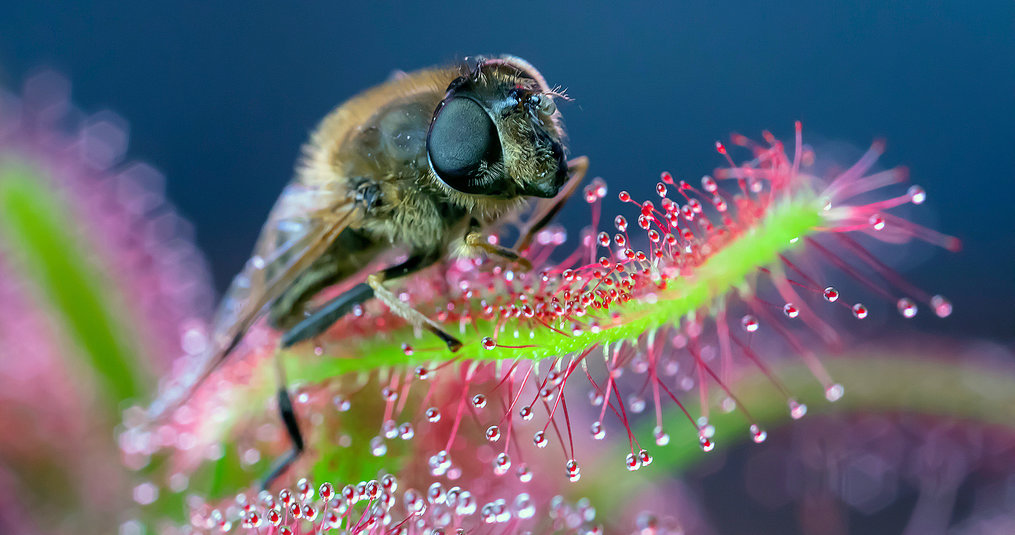 What does a carnivorous plant actually eat? And does this plant also need extra nutrition, or does it? Read all about it in our interesting blog.
The word says it all, carnivorous plants eat "meat". Read more about feeding carnivorous plants and whether additional feeding is necessary here.
What do carnivorous plants eat?
Carnivorous plants eat mainly insects, but can also digest larger animals. The plant uses enzymes to dissolve the prey and then absorb the nutrients. Insects are usually attracted to the bright colors of the plant and the sweet nectar, which lures them in for a deadly meal. Some carnivorous plants, such as the Venus Flytrap, can even snap their leaves shut to capture prey. Carnivorous plants are fascinating plants that use ingenious methods to capture and digest prey. Although they mostly eat insects, they can also digest larger animals such as birds or mice, but rest assured. This only happens in jungles where the carnivorous plants can grow a lot bigger. So your pets are safe! These plants are a great example of the amazing diversity of life on earth.
Does a carnivorous plant need extra nutrition?
Carnivorous plants are unique and fascinating creatures that have evolved to catch and digest insects in order to obtain nutrients they could not otherwise get from the soil. Many people assume that because these plants rely on insects for nutrition, they must be supplemented regularly to stay healthy. However, this is not the case. Carnivorous plants can thrive if grown under the right conditions and do not need supplemental feeding unless they are not getting enough nutrients from their soil. There are a number of different ways to provide your carnivorous plants with the nutrients they need, including using proper soil or even feeding them live insects. The best way to ensure that your plants get all the nutrients they need is to use a soil mix that is specifically designed for carnivorous plants. So, do you need to feed your carnivorous plant? The answer is no - as long as you give them the proper care. Learn more about caring for carnivorous plants on our care page.