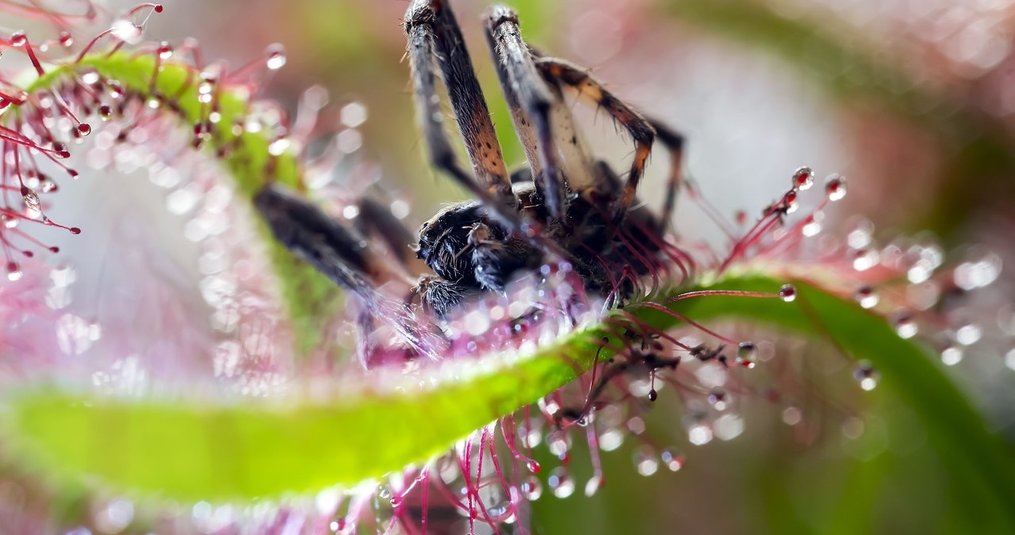 Is a carnivorous plant dangerous or is this just a myth? Carnivorous plants, do these just eat real pieces of meat or are the plants so named because they have many insect species on the menu? Read more about this in our blog.
Carnivorous plants have this special name for a reason. The plants feed on flesh. Perhaps you remember the scene from 'Journey to the Center of the Earth', where the protagonist gets into a fight with enormous Venus flytraps. This, of course, is not realistic. The fact is that plants, as we know them, only feed on insects. The plants feed themselves by attracting insects with their beautiful scents and colors. Carnivorous plants catch insects, such as mosquitoes, flies, fruit flies and spiders.
Does the carnivorous plant ever eat meat?
There are carnivorous plants in the jungles of Borneo that catch a little more than just insects. These plants (Cup plant - 'Nepenthes Raja') have been seen on occasion with a captured rat, mouse or bird. Fingers, or let alone humans, thus becomes a little trickier. The carnivorous plants that you can buy in this webshop cannot digest real meat. So the plants do us no harm. We do the plants even more harm when we put our finger in the traps. The stem can die by doing so.
Beautiful & useful in the house!
A carnivorous plant is not only a beautiful and efficient plant to put in your home, but also a safe plant. So you don't have to worry about the children or yourself getting hurt by the carnivorous plants. What's more: carnivorous plants are very instructive to have in the house.
Want to buy your own carnivorous plant? Check out our assortment of beautifully shaped and colored carnivorous plants!