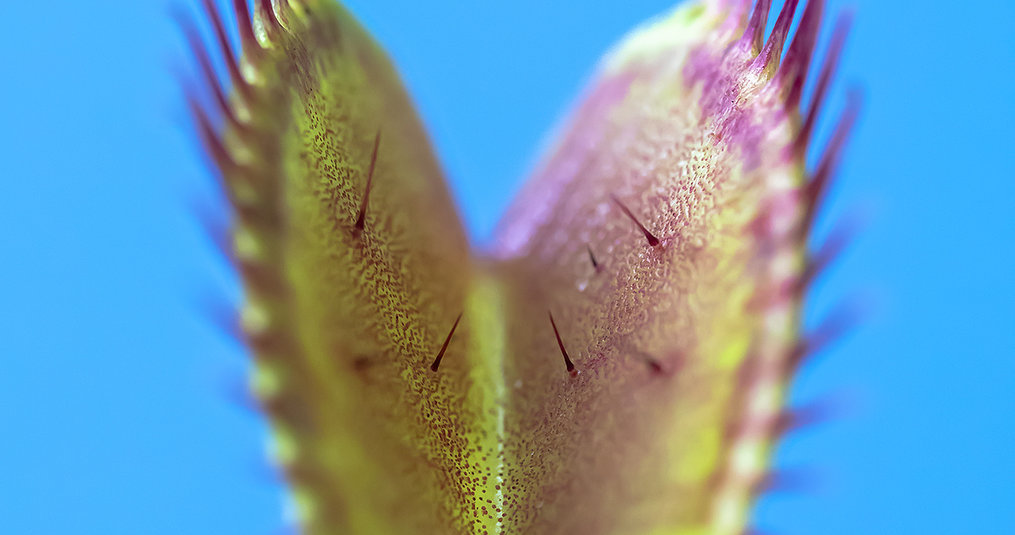 Are you curious now, why your Venus flytrap turns black? We'll give you a few reasons as to how that can happen. In addition, we will gladly provide tips on caring for the Venus flytrap. We'll be happy to explain it to you in this blog.
One of the most common questions we receive is, "Why is my Venus Fly Trap turning black?" . Blackening of the Venus Fly Trap has several causes, so let's take a look at them all.
Light: The first reason why your Venus Flytrap is turning black may have to do with light. The plant needs a lot of sunlight to stay healthy, so if your plant is not getting enough direct sunlight, it may turn black. This is more common in the winter months, when the days are shorter. Fortunately, in the winter months, this is not so bad. Then the Venus Flytrap goes into hibernation.
Hibernation: In the autumn the hibernation starts. Hibernation means that the plant stops growing and producing new traps. The reason for this is that there is little sunlight and nutrition available during the winter period. The carnivorous plant family has adapted well to this. Read more about the dormancy of carnivorous plants in our blog 'The dormancy of carnivorous plants'.
Another possibility is that your Venus flytrap is getting too much water. Fly traps need wet soil, however, root rot can occur when the soil has been standing too long. This results in the traps turning black and the plant dying.
The other reason your Venus flytrap may turn black is because it is not getting enough nutrients. This is usually because the plant is grown in soil that is too poor in nutrients.
The last reason your Venus Flytrap turns black is because of predators. If something eats your plant, it may turn black as a defense mechanism.
So that's five possible reasons why your Venus Flytrap might turn black.
What is the best way to care for my Venus Flytrap?
If you are consideringpurchasing a Venus Flytrap, you may be wondering how best to care for it. These carnivorous plants are native to North and South Carolina in the United States. Keep reading to learn more about caringfor a Venus Flytrap. First and foremost, Venus fly traps need lots of sunlight. Venus Fly Traps need lots of sunlight to grow and flourish. In the wild, they grow on the edge of marshes, where they get lots of direct sunlight. If you keep your plant indoors, make sure it gets as much direct sunlight as possible every day. In addition to sunlight, Venus flytraps need plenty of fresh air. Make sure your plant is in a well-ventilated area and do not place it near drafts or vents. Venus Flytraps are also very sensitive to water quality. They prefer rainwater or distilled water, as the chlorine and other chemicals in tap water can be harmful to them. You can collect rainwater in a bucket or buy distilled water from the store or supermarket.